I got the pleasure of getting to see an advanced screening of The Rocky Horror Picture Show: Let's Do the Time Warp Again. Of course, that also meant I got the absolutely amazing experience of watching the original version of The Rocky Horror Picture Show for the first time ever. I know, double the Tim Curry, I am lucky. I can hear the collective groan from fans of the cult classic but take a few minutes to read this article. Let me tell you about why you should watch the new one.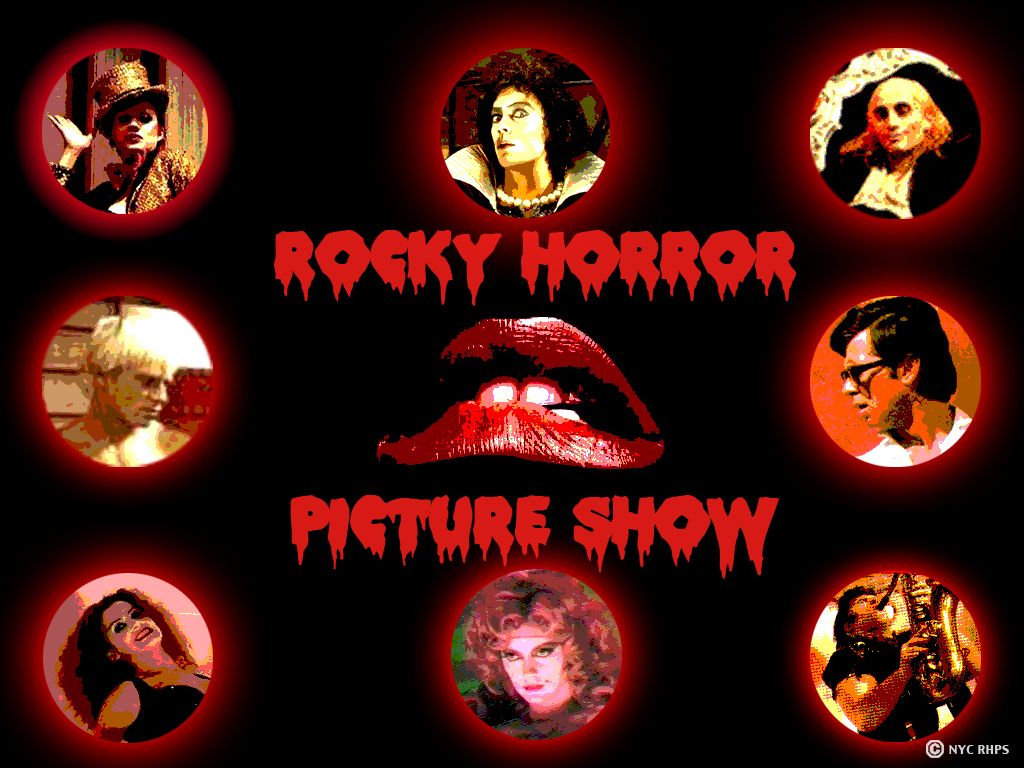 For the most part the new movie is a scene by scene remake. There is an usherette, played by Ivy Levan, singing the opening song, Science Fiction/Double Feature, instead of just a moving mouth (I really did not like the mouth). She slowly moves from job to job in a movie theater starting with handing out tickets and ending with her sitting at top of the stairs so she could watch the movie with the audience.
The theater and audience are new but that is one reason why it should be easier for you to accept. The audience is watching the movie on the screen in the theater. They honor the annual tradition that happens around the US at Halloween. There are venues that show the original movie where they allow audience participation that includes throwing things and making comments in response to things that the characters say or do in the movie.
Without giving too much away, there are two songs in the reboot that are not in the original US version. One was in the UK release and another was a deleted song/scene in all releases. You will have to watch to find out what they are.
There is also a stellar cast. Here are the new cast members versus the original.
Dr. Frank-N-Furter (A Scientist) - The 1975 actor was, of course, Tim Curry. In this one it is Laverne Cox, who you may know from Orange is the New Black.
Riff Raff (A Handyman) – He was originally played by Richard O'Brien. He is now played by Penny Dreadful actor Reeve Carney.
Magenta (A Domestic) - Christina Milian from Grandfathered is this pink haired woman once played by Patricia Quinn.
Brad Majors (A Hero)- The Disney Channel star Ryan McCartan will be this questionable hero who was portrayed by Barry Bostwick in the 1975 version.
Janet Weiss (A heroine) - Former Victorious actress Victoria Justice is taking on this seemingly demure character. Susan Sarandon left her big shoes to fill.
Rocky Horror (A Creation) - This role was filled by a relatively unknown actor this time and last. Game of Thrones actor Staz Nair will play the "perfect male specimen"; last time it was Peter Hinwood. The original version of this show was his single major screen credit.
Columbia (A Groupie) - This "Cyndi Lauperesque" groupie puts Masters of Sex's Annaleigh Ashford in the perfect role whereas Nell Campbell was perfect the first time around.
Eddie (Ex- Delivery Boy) - Singer Meatloaf was in this role before. Another singer plays the motorcycle rider this time; Adam Lambert.
Dr. Everette von Scott (A Rival Scientist) - While I know I am aging myself with this reference but former Zoobilee Zoo star and more recently How I Met Your Mother actor will be in this role. That makes sense because he has always said the stage is his first love and he is known for it. This was a play before a movie. Jonathan Adams filled this role previously.
Tim Curry has given his seal of approval to this as well. Notice I left out The Criminologist (An Expert). This role was previously occupied by Charles Gray. This time it is the original Dr. Frank-N-Furter himself, Tim Curry. He is as good as usual and it is nice to see him as he has not made many appearances since his 2012 stroke. This leads to my next difference.
There is an added character to this version. It seems that due to the stroke Curry may not be able to do all the things this character did in the original movie. They created the role of The Butler, who is played by My Big Fat Greek Wedding 1 and 2 actress Jayne Eastman. She does the dancing and page turning and is great at it. Tim Curry still rocks his role, though. He can take over a room with his charismatic presence
There is one other issue some might find controversial about this version. To be accurate Laverne Cox who plays Dr. Frank-N-Furter, is a woman and a major trans-activist. She is a role model for those who are anywhere from pre-trans or post-trans. Some people do worry that it will create confusion outside the community as to the difference between transvestites (which Dr. Frank-N-Furter is) and those who are transgender. Transvestites dress up as the opposite sex. Transgender people know they were born the wrong gender. Laverne is most definitely female. I think, if anything, this can help to start a conversations about the differences between transvestite and transgender. Talk is what is needed.
Just keep in mind that she is also an actress playing a part. Plenty of homosexual actors play heterosexual characters. Cox is one heck of an actress and she is showing her range. Who knew she could sing? She just needs to keep doing her.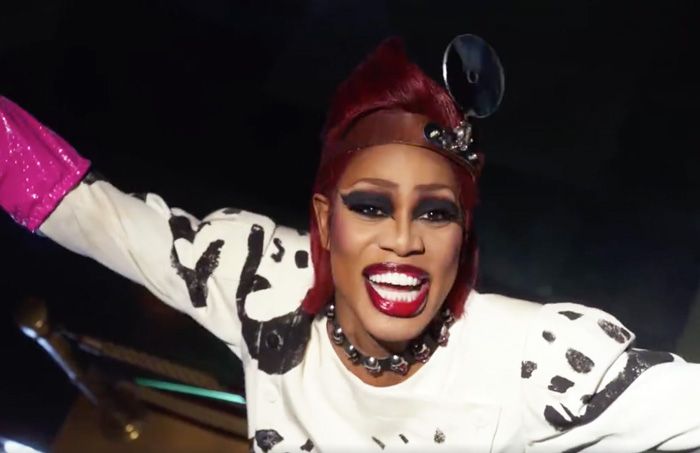 So, I ask that you give this show a chance. The special effects are better and more main stream, making it a little less B movie but at least I know who is being hit by the laser, that doesn't make it less; just different. Tim Curry is still in it and it is worth watching to see him acting again. Plus the show is just fun. I think most people will be pleasantly surprised.
The Rocky Horror Picture Show: Let's Do the Time Warp Again premieres on Fox October 20th at 8/7c.