The Walking Dead Season 7 had a rough first half, but at the mid-season finale we saw Ricks group back together, or at least most of them. There could be slight spoilers ahead so be warned.
With recently released photos, we see that Rick will finally meet King Ezekiel (Khary Payton). The kingdom has been dealing with Negan (Jeffery Dean Morgan) and the saviors. Has the Kingdom become too passive and comfortable with surviving under Negans thumb, or can Rick convince them to join his people in the fight against the Saviors?
If Ezekiel joins Ricks group, could he convince Carol (Melissa McBride) to go back? He seems to have an attraction for her, and once she learns of the damage Negan inflicted on her friends; can she just keep walking away from them? The Carol we knew, would never turn her back on them, but is she still that same person? Or has the killing just caused so much damage to her mentally? Hopefully we will see the same old Carol back soon.
Jesus (Tom Payne) seems to be hiding some secret, it's unclear, but he seems too good to be true. Will he be the next Glenn? Fans were heartbroken when Negan killed our favorite pizza delivery boy Glenn (Steven Yeun), who has been a favorite from the very beginning. His good outlook and moral compass was a great asset to Rick. Glenn always strived for what was right. He drew the line on killing the living, until his hand was forced with Negan. He never killed the living and neither had Heath, they were both haunted at the thought of doing it. His willingness to kill a sleeping savior to save the task from Heath, showed his character. Glenn was a good man, and good friend. Does Jesus have that same morality that Rick's group needs? Can he become the next member to join Rick's surviving group? He doesn't seem to have roots, or really have a place other than coming and going to the Hilltop. He could be a major asset if what we are seeing is true. He is a major character in the comic books, but the TV series does not follow the comics, often trading one characters story line for another and bringing in new characters that are not in the comic series. Jesus is fast and smart, and he is aware of other communities. Could he be the key to defeating Negan?
Heath (Corey Hawkins) is missing. He was with Tara on a supply run when they were separated on the bridge after they ran into the sand walkers. They did find a cache of weapons but were forced to leave them behind as the bridge was over run. Hopefully Heath will return to Alexandria safely, but it does not look good since Tara returned and Heath didn't.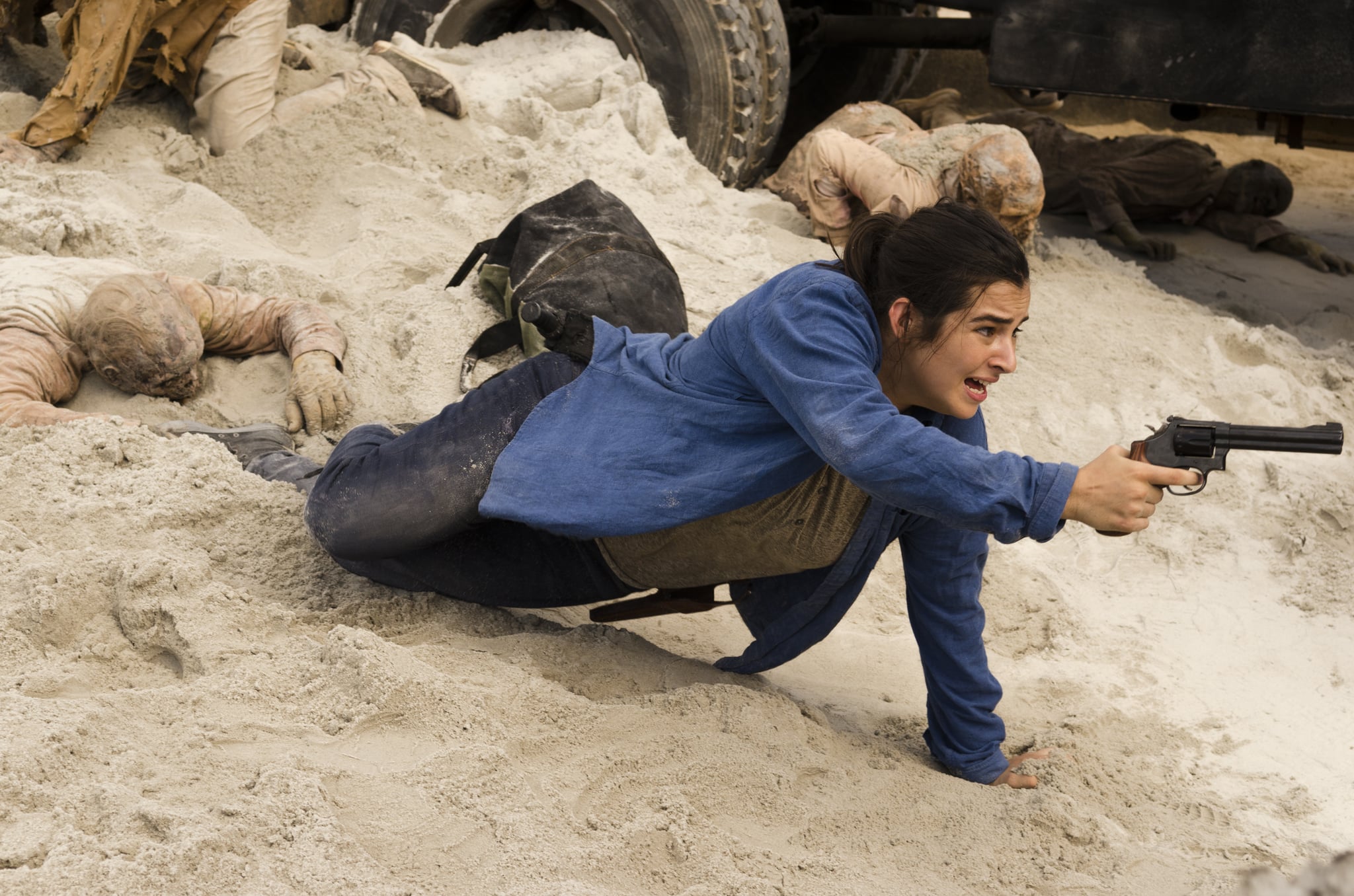 When Tara went back to their car after finding Heath gone, She found the vehicle gone, Heaths glasses smashed in the dirt, and this Key Card on the ground next to where the car had been. On the Key card were the letters "PPP". This could be a sign from Heath, or something that was dropped during a struggle. Hopefully we will get these answers when The Walking Dead returns.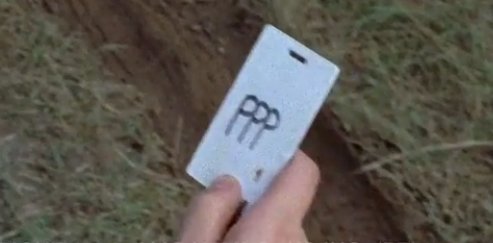 The Walking Dead returns with the second half of it's 7th season on Sunday, February 12, 2017 on AMC.