What is there to say about Dirk Gently's Holistic Detective Agency except if you haven't watched it yet you are missing out. This show is not one that just begs to be watched by the end of the first episode. You are probably not even going to fully understand what is going on in the second episode; instead you have to watch through to the third episode before you will even see the pattern happening. Then you get to the fourth episode, thinking you have it figured out, just to be thrown off again. No, you can't just watch one episode and write it off. This show does not work that way. You have to give it time and you can't take your eyes or ears off it for a second because you will become quickly lost.
There are really two stars in this show: Elijah Wood as Todd and Samuel Barnett as Dirk Gently. I can't say too much about the show because the smallest thing can give you the biggest clue. Dirk Gently does tend to let clues find him instead of him find them, after all.
I am sure many of you know Wood as Frodo Baggins in The Lord of the Rings trilogy or maybe you saw him in the Beastie Boys' 2011 music video for "Let's Make Some Noise". However, the actor is known even more for starring in indie movies. In many of his roles he plays a private, nervous, straight shooter. His characters don't like to be noticed. The actor's height tends to help in these roles. Unfortunately for his bellboy character Todd, he finds a dead body in a room with some weird things around it. This brings Dirk Gently into his life.
Samuel Barnett, who plays Dirk, is not well known in the United States. Earlier this year he played Renfield in Showtime's Penny Dreadful. He looked quite different in that show. As Dirk Gently he plays a private detective who does not detect but rather finds "clues" as he is guided to them by fate. This is how he finds Todd. He breaks into Todd's apartment and while Todd is yelling at him for it, Dirk tells him that he's trying to decide whether he's a clue, an accomplice, or an assistant. Dirk follows this by asking Todd if his "life went from humdrum and boring to interesting and strange in just one day." With the weird murder and other things that happened that day, he says yes and so Dirk says assistant it is.
From there on Todd is always brought back to this stranger no matter how much he tries to avoid him. He doesn't know Dirk but fate seems to bring them together like a magnet. He finally gives in and they start investigating together. Todd starts to see how clues just turn up.
As for the rest of the show, it is the same; everything comes together. Everything is connected but you have to watch the show to see how. There is a trailer that mentions a few things that are connected: a corpse impaling a piano, a black kitten that walks through blood at the murder scene, cops pulling guns, a guitar, a crossbow, and a dog. Those are just a few of the things that are involved in the craziness that is the world of Dirk Gently.
The show itself is based on a book series by the late writer Douglas Adams about the private detective. The BBC's story is original, it was never an actual story line in the book. You may better know the author of the book series as the writer of "The Hitchhiker's Guide to the Galaxy." Of course, there is one other piece of information that I kind of picked up about the show right away.
There is an element of time travel in Dirk Gently. There has only been a small part of it hinted at through the four episodes that have aired so far. The reason for that is something I had suspected after the second episode. Dirk is quite mad at times and all over the place. He always has someone around to show how smart he is. Does that remind you of someone?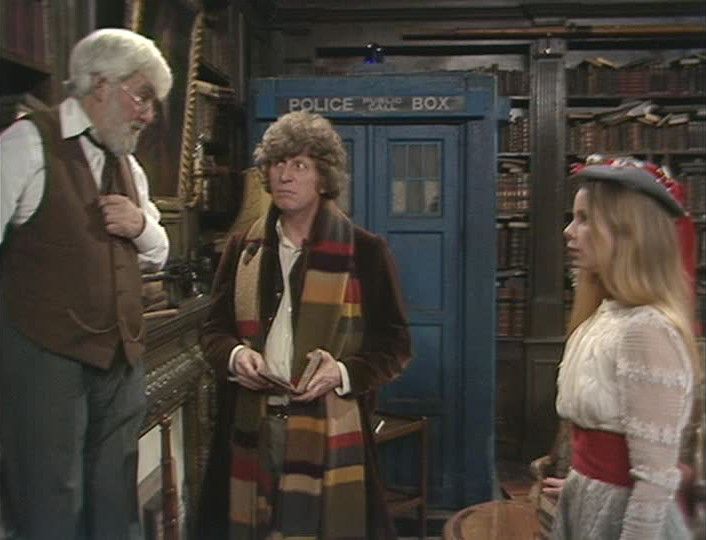 Back in 1979 Adams penned a six part episode for Doctor Who (back then they were only half hour episodes). Tom Baker, as the fourth Doctor, would have starred in the serial called Shada. The episode was about a university professor named Professor Chronotis who was not what he seemed. He was a Time Lord who had lived a long life and had a TARDIS older than the Doctor's (yes, you read that right). The six part series he wrote was scrapped after a dispute at the BBC with studio techs. Paul McGann did star in an animated Doctor Who using this story and if you purchase the DVD you can get some of what had already been shot for the story with Tom Baker.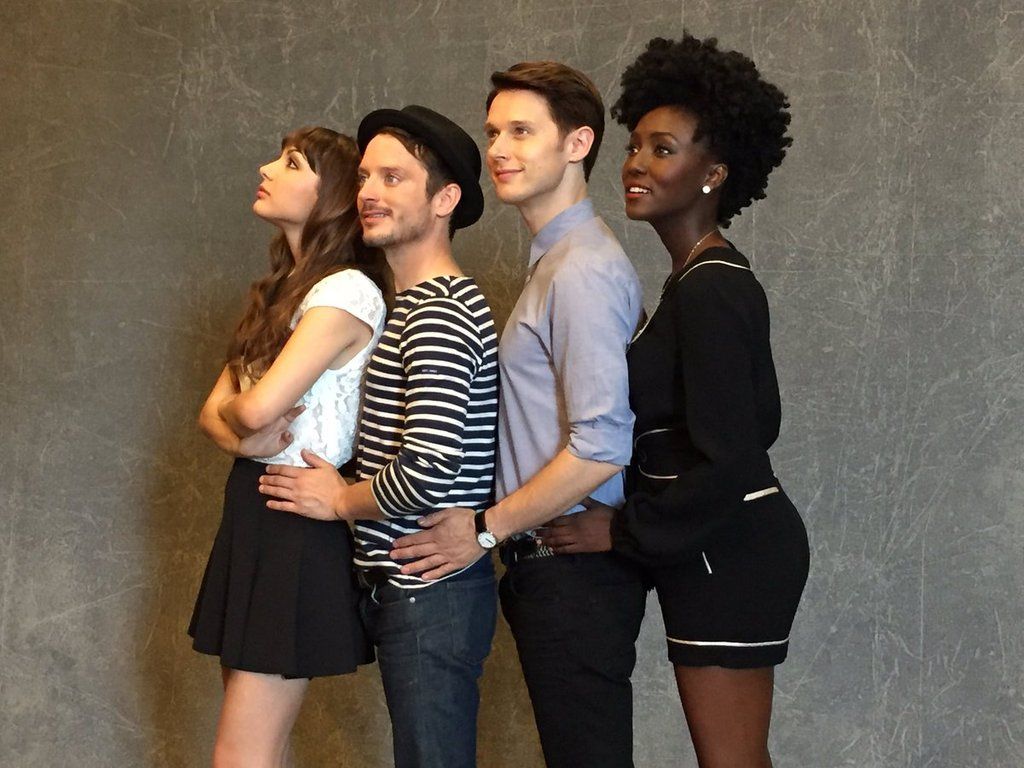 This is a wild, crazy ride and a great show. There are many players involved in the story line and it is complicated but rewarding if you give it a chance. Dirk Gently was modeled after a Time Lord, after all. If you need more convincing take a look at a few trailers that describe the show and its uniqueness.
Watch the official trailer shown at the San Diego Comic Con.
Take an insider look at Dirk Gently's Holistic Detective Agency with Max Landis, the creator of the show.
Check out more connections from the show.


Dirk Gently's Holistic Detective Agency is on BBC America at 9/8 C on Saturdays. You can catch episodes online now at BBC America's website, just follow this link: Full Episodes on BBC America.